Ridgway Advance
The home base of the Ridgway Advance Poll Merino Stud is in the Senior area, 32 km north of Bordertown in South Australia's South East.David, Karen and Devon Ridgway believe that understanding the capabilities of the merino and taking a balanced approach is the key to long-term profitable and predictable breeding.
At Ridgway Advance the strategy is to maximize production of quality fibre and meat, whilst always focusing on the number one profit drive, reproduction.
Conformation of the 'overall balance and production' in the breed was demonstrated in the 2017 SA Merino Sire Evaluation Trial. In the final report of the 2017-drop hoggets released December 18, Ridgway Advance 150103 was the highest-ranking sire across three Sheep Genetics indexes, from 16 rams.
It had a Dual Purpose Plus index of +136, Wool Production Plus of +130 and Merino Production Plus of +123 and the highest percentage of tops when classed. This clearly identified the 'dual-purpose' capabilities of the Ridgway Advance genetics.
With properly planned joining programs and pedigree selection the Ridgway Advance stud has created a poll merino that breeds predictable and of an even type.
A key component of the Advance Merino is their plain supple and highly productive skin that allows for a robust animal with great carcass attributes to produce long, elite, soft white wool.
Due to the Ridgway Advance breeding strategies, the depth and pedigree of the 300 sale rams are of the highest quality for a budget that would suit most serious merino producers, particularly in lieu of what's happening in the industry with a high wool market, in tandem with good meat prices.
The 'Ridgway Advance Annual On-Property Ram Sale' is on Wednesday, August 11, 2021 at 4363 Emu Flat Road, Senior Bordertown.
Ram inspection begins at 9.30 am with the sale starting at 1pm.
Enquires Welcome to David Ridgway 0887542028, 0409408263 and ridgwayadvance@activ8.net.au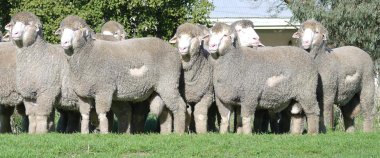 Offering Ram Inspections at prearranged times in the Sheep Yards.
Please ring or email to organise a day & time. Thankyou