"Th

e merino ewe is an important ingredient to a productive and

profitable sheep enterprise"
ADVANCE MERINO'S
Even line of sheep displaying
Quality Wool 17 - 20 Micron
Long staple/White crimpy fibre
High weaning %
Fertility (good mothering & milk production)
Carcass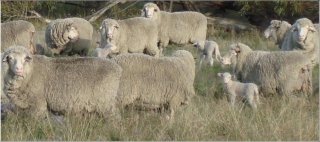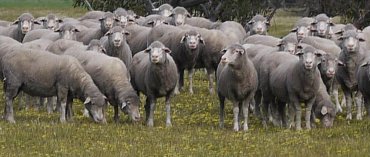 RIDGWAY ADVANCE are renowned for their large framed, plain body sheep with soft handling white wools together with high fertility making them the ideal package for any sheep producing enterprise.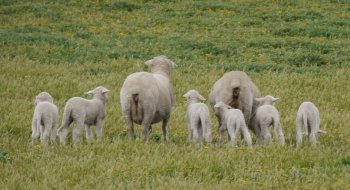 Interested in Breeding Ewes
Contact: Bordertown Landmark - Graeme Hampel 0408 838 292
or David Ridgway 08 8754 2028 / 0409 408 263
Thanks to the success of the stud's breeding program, the stud flock is very even in type and culling rates have decreased to a very low level enabling David Karen and Devon Ridgway to offer their breeding ewes yearly.

All ewes are on a flock health management program. information click here


MN3 - V & brucellosis accredited
Ridgway Advance Long term clients successful every year
In 2017 & 2018 RA clients constantly produce all that's needed in receiving fibre & meat premiums
Ridgway Advance Genetics performing at 2016 ewe sales. (Topping Bordertown, Lameroo & Nhill). Lameroo Ewe Sale on 14/10/16.
A record price $292.Bordertown Ewe Sale : 2016
Lameroo Ewe Sale : Ridgway Advance Blood Top Price : The $292 Lameroo record ewes sold by Glen & Tracy Farr pipped the previous high of $272 set in 2011 by cousin David, Ridgway Advance blood. The 150 September shorn Ridgway Advance blood ewes were offered by loxton couple & were knocked down to Thomas DeGaris & Clarkson Penola. (Glen & Tracy Farr - April/May Drop 2015 Young ewes $292). The second highest price pen of the sale came from DK & DM Farr, Loxton with 168 Ridgway Advance blood young ewes selling for $280 also to TDC Penola. David, Dianne & Brent Farr acheived the second top price for April/May drop young ewes at $280

2016 Ridgway Advance Blood Top Price for July Drop 2015 Young Ewes at $234 at Bordertown.
The first pen offered at the Bordertown ewe sale made the sale's highest price.
The Ridgway Advance-bloods sold to Peter Kealy, WH Kealy & Sons, Edenhope, Vic.
"I've been buying these ewes for the past six years, and had very good results with them," he said. "I'm happy to come back to buy, because I know what I'm getting when I buy them."
Nhill Ewe Sale on Thursday the 20th October 2016 Ridgway Advance blood Topped the sale. 210 merino ewes, at Nhill July-August 2015-drop selling for $220.
Clients of the Ridgway Advance Stud in 2015 selling at the top end of the market at Lameroo, Wycheproof, Bordertown, Swan Hill & Bendigo. Evidence of this: At Wycheproof sale yards - October 30th four & half year old merino ewes Ridgway Advance blood topped the market at $150 Ridgway Advance blood young ewes were awarded the Lameroo Breeders Association's best presented pen at the offshears sale on October 9th and equal top price $202. The owner credited the blood-line & the outstanding shearing job. A highlight at last seasons wool sales was a 6 bale line of stylish merino 17.2 micron wool produced by long-term Bordertown clients making 1074c/kg at sale in December 2015.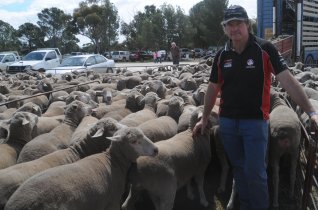 Ridgway Advance clients in October 2014 had a successful month at commercial ewe sales in two states. Topping the 1 1/2 merino ewes at Murray Bridge, Whycheproof and was awarded the Blue Ribbon for the Best Presented Pen at Lameroo, recording a top price of $198.
---