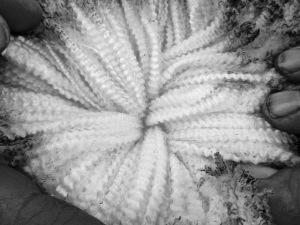 Ridgway Advance Genetic's Profitable

The stud's sheep are well-known for their ability to reproduce at very high rates and with their distinctive carcass conformation, the Ridgway Advance genetics are rewarding commercial clients with their bottom line.
Ridgway Advance Clients are getting exceptional lambing % and outstanding results at renowned ewe sales, wool auctions and lambs processed over hooks.
By the stud fine-tuning both the meat and wool components within the flock, enables clients to breed sheep that compete well in both markets.
Conformation of the long term Balanced Approach in the Ridgway Advance breed is demonstrated in the 2017 SA Merino Sire Evaluation Trial.
Ridgway Advance was the highest ranking sire from 16 entries across three Sheep Genetics Indexes - DP+, MP+ & WP+.
He was trait leader for GFW, CFW, YWT, HWT and FAT and ranked the most favourable with the Classer's High Tops/Low Culls grading.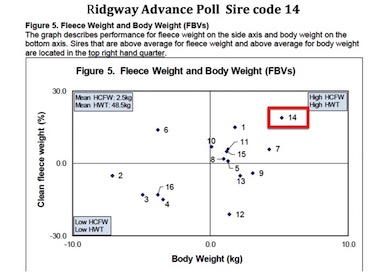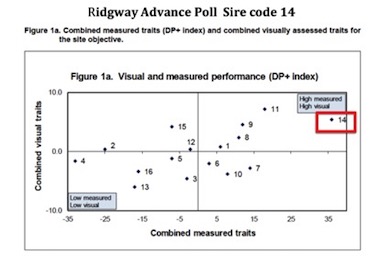 In the Classers' grading component of the trial
RA150103 (Sire RA 082) had 21% above the average progeny in the top draft (highest % of all)
Interesting to see the strong correlation between the balance of good carcase data & the classing results.
David, Karen & Devon Ridgway, at Bordertown in the South-East of South Australia, strongly beleive in the merino breed & it's capabilities.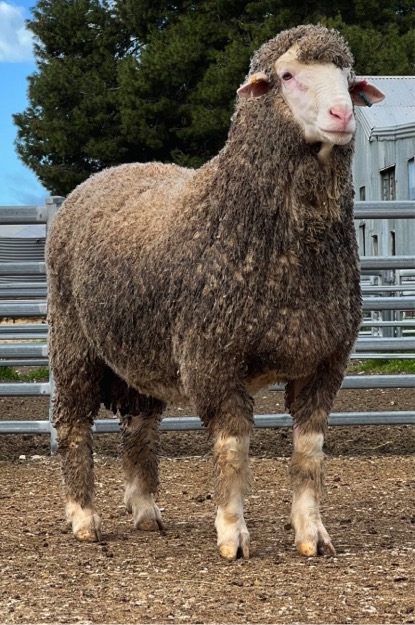 RIDGWAY ADVANCE ewes are renowned for their large framed, plain bodies with soft handling white wools together with high fertility, making them the ideal package for any sheep producing enterprise.


Even line of sheep displaying
Quality Wool 17 - 20 Micron
Long staple/White crimpy fibre
High weaning %
Fertility (good mothering & milk production)
Carcass
Interested in Breeding Ewes
Contact:
David Ridgway 0409 408 263 / ridgwayadvance@activ8.net.au
or Bordertown Nutrien Ag - Jack Guy 0424 317 297
Thanks to the success of the stud's breeding program, the stud flock is very even in type and culling rates have decreased to a very low level enabling David Karen and Devon Ridgway to offer their breeding ewes yearly.