Balance of Carcase & Wool
During the last three decades RIDGWAY ADVANCE has endeavored to strike the correct Balance and has developed a Dual-purpose Poll Merino that adapts well in all environments and reproduces at high levels, while providing quality meat and wool.
The Studs long-term strategy is to breed towards the mean & not to use extreme varation, making them predictable & of an even type.
'What you buy is what you breed"
RA B005 ET Bred, Double Copy Poll,
18.9 micron, CV 14.8, SD 2.8 & 99.4 comfort factor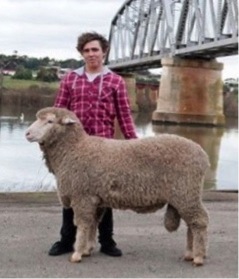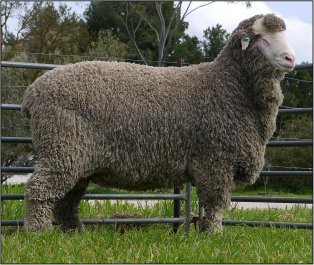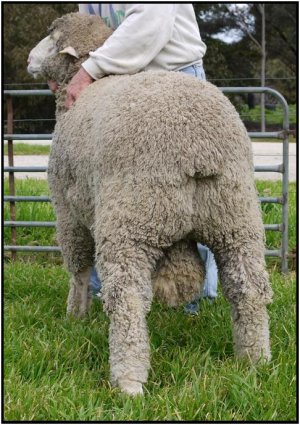 RIDGWAY ADVANCE Maintains MOMENTUM
Ridgway Advance Poll Merino stud continued focus on producing a top quality meat and wool packages paid dividends at their annual auction
on Wednesday 12th August at Senior, north of Bordertown.
On-Property Catalogue dispaying Current wool tests, weights, EMD & fat score.
click here to view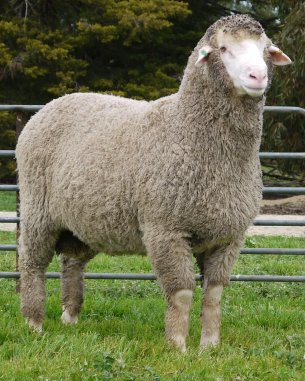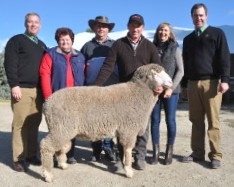 Pen 1 - Y 068 ' Double Copy Poll' (PP) Sire - RA 532
18.8 micron, 2.4 SD, 12.9 CV & 99.8 comfort factor
Ridgway Advance long term clients having a successful selling season with their surplus merino ewes