Ridgway Advance are very diligent when it comes to their breeding programs & have always used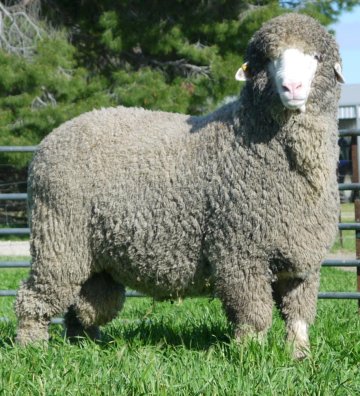 line breeding considering both Sire & Dam genetics.
"Production & Profitability"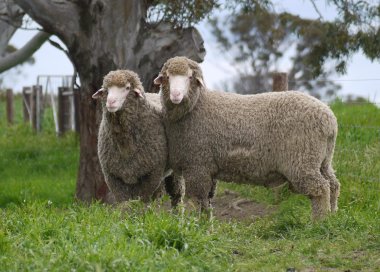 A team of Poll Merino Rams were offered
at the Classing Classic details and Adelaide Ram Sale.


Y 095: Leading the Ridgway Advance Classic Team (pictured Right). One of the 5 Brothers that were used in a ram lamb syndicate sired by RA 202. RA 095 is a deep heavy bodied ram that produces ultra white fibre of outstanding quality, Very strong in the head and muzzle. 18.7 micron, 2.4 SD., 12.8 CV & 99.9% comfort factor.


RA Y 017 (Sire 202) Very powerful ram. Great head, very pure and has good width. Definitely an all rounder.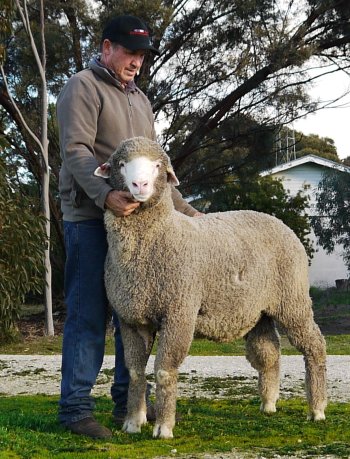 19.1 micron, 2,8 SD, 14.5 CV & 99.6 comfort factor
Top Priced Ram $16,000
" Impacting Predictable Genetics"
David and Karen Ridgway and son Devon beleive in the Quality of the Ridgway Advance seed stock.
When it comes to Merinos it is a matter of striking the correct Balance. The Ridgway Advance genetics will bring this to your flock, with their dual purpose attributes capable of adapting in all cond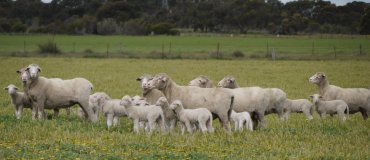 itions.
With properly planned joining programs and pedigree selection the Ridgway Advance Stud has created a Poll Merino that breeds predictability and of an even type. Read More
David Karen & Devon Thank all bidders and underbidders on the Ridgway Advance 2017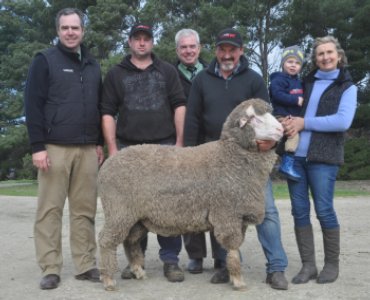 Auction Sale Rams
Sale Report on news page To view catalogue click here.
100 Selection Rams available MN3-V & Brucellosis accredited
Ring David 08 8754 2028 or Graeme Hampel Landmark 0408838292