Complete Merino Package producing Quality Wool & Meat
answering all today's management demands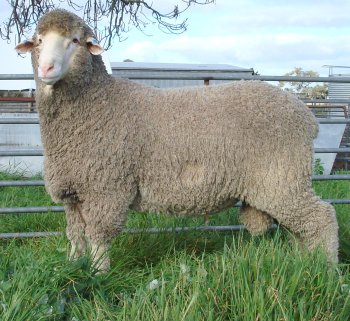 A key component of the Ridgway Advance Modern Merino is their plain supple & highly productive skins allowing a thriving robust animal with great carcass attributes to produce elite long soft white wool.
(with good fleece weights)

The advantages of these wrinkle free, plain bodied sheep are that they have very good fertility & mothering capabilities consequently promoting a low maintenance type, in all climatic conditions.

The favourable plain breech traits of the Modern Merino allow the breed to rise above the mulesing dilemma & phase it out altogether. (ceased mulesing for 12 years)

An additional positive is their shearing ability. The well aligned cylindrical fibre enables the hand piece to comb through the fleece with ease.
Ridgway Advance Sheep are a Genetic line of Merinos, producing quality wool and meat, answering all today's management demands.

STRIKING the CORRECT BALANCE for SUATAINABLE PROFIT click here to read more