Ridgway Advance's Outstanding Results

News >>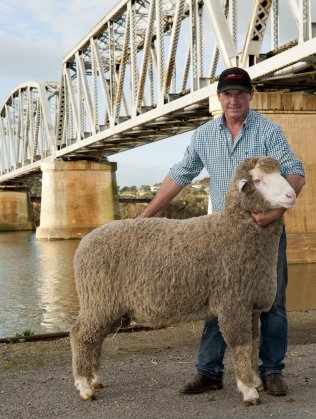 A total clearance of 15 rams averaging $5667
was a rewarding result at the '16 Classing Classic Ram Sale
for David, Karen & Devon Ridgway,
principles of the Ridgway Advance Stud
on Monday the 5th of September at Murray Bridge.
The Sales largest vendor impressed buyers
with their rams displaying a genuine frame/fibre genotype.
Putting some perspective to the Advance's outstanding results:
Four Rams made $10,000 or more.
Six Rams averaged $10,500
Top Ten Rams averaged $7,700
The top priced ram RA B003 was an ET bred June drop earmarked by keen judges which sparked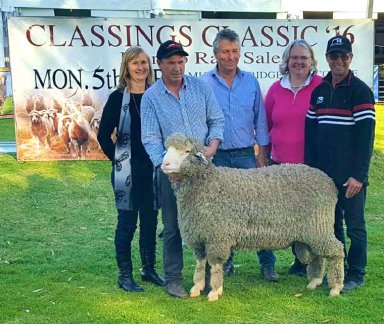 a fierce bidding dual before being knocked down to Darren & Jodie O'Brien.
Great Shape, correct structure with substantial meat traits complimented with white deep crimped long well aligned fibre was noticed by the buyers. Bred by Advance's own sire RA080 his elite fibre represented his great figures.
It's hard not to revert the conversation back to that RA 080 Sire - eight of the fifteen offerered were from this sire who in turn was bred by RA 532 and both carry the double poll gene. He influenced over $46,000 worth of stock with those eight sold.
RA 080's progeny will be displayed at this years annual on property ram sale - 16th August 2017.
Inspection begins at 9.30 at 4363 Emu Flat Rd., Senior Bordertown SA 5268
Back